Dear friends,
We write you to advise of the changes to our measures and procedures regarding COVID 19, that we are implementing starting Sunday November 14, 2021.
On October 22, a news release was issued by the Ontario Government about the next phase of "Re-opening Ontario". One of the major points of the news release was that as of October 25 we are allowed to remove capacity limits. For businesses/organizations to take advantage of this, additional precautions are to be adhered to.
On October 26, 2021, the Executive of the Board of St. John's United Church held a meeting to discuss the matter of removing capacity limits. The Executive has opted to partake of this opportunity and will move forward with efforts necessary to remove capacity limits for Sunday morning worship.
As of Sunday November 14, you are welcome to come to worship without contacting the church office to register. The following procedures will be followed:
show proof of vaccination (1st and 2nd dose COVID vaccine)
wear a mask that covers nose, mouth, and chin at all times
singing permitted with masks on
provide your phone number for contact tracing as required by the Medical Officer of Health
enter on Reuben Street
All the other measures and procedures developed and implemented by St. John's will continue to be in place including all the cleaning protocols.
Ron Patterson, Chair of Board, St. John's United Church
We created a link so that you could click and subscribe to our you tube channel where all the services reside. If you have not already subscribed to our channel could you please click on link below and subscribe. https://www.youtube.com/channel/UCiCSQR6NbG9_u7FSY7hrAow?sub_confirmation=1
Normal office hours continue. Call the church number 613-258-3259 to leave a message or email at:
Week of November15:
Virtual Fellowship every Sunday at 11:30 Simply click on the link in the email which is sent out each week to enjoy connecting with friends over coffee or tea! If you have any questions in advance of our Sunday morning Fellowship, please feel free to call Ron Patterson (613)258-9802, or Cathy Little (613) 258-9799. Looking forward to seeing friendly faces at 11:00 am. Sunday mornings!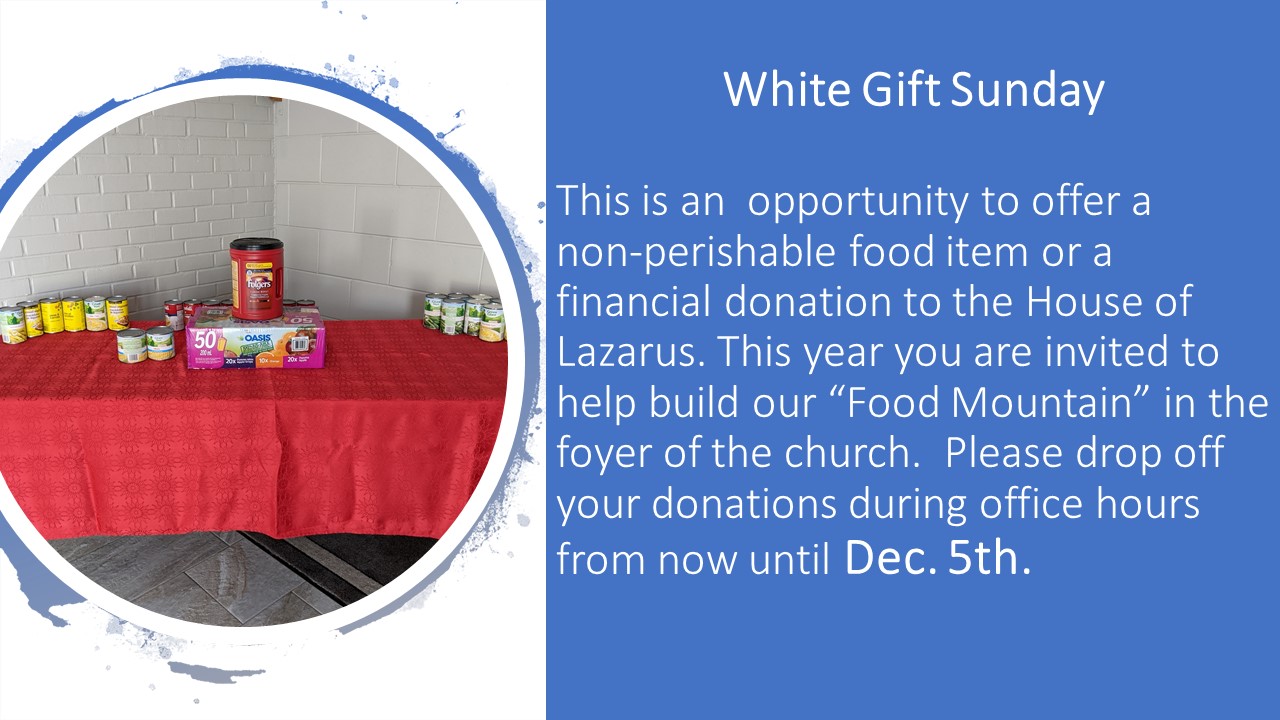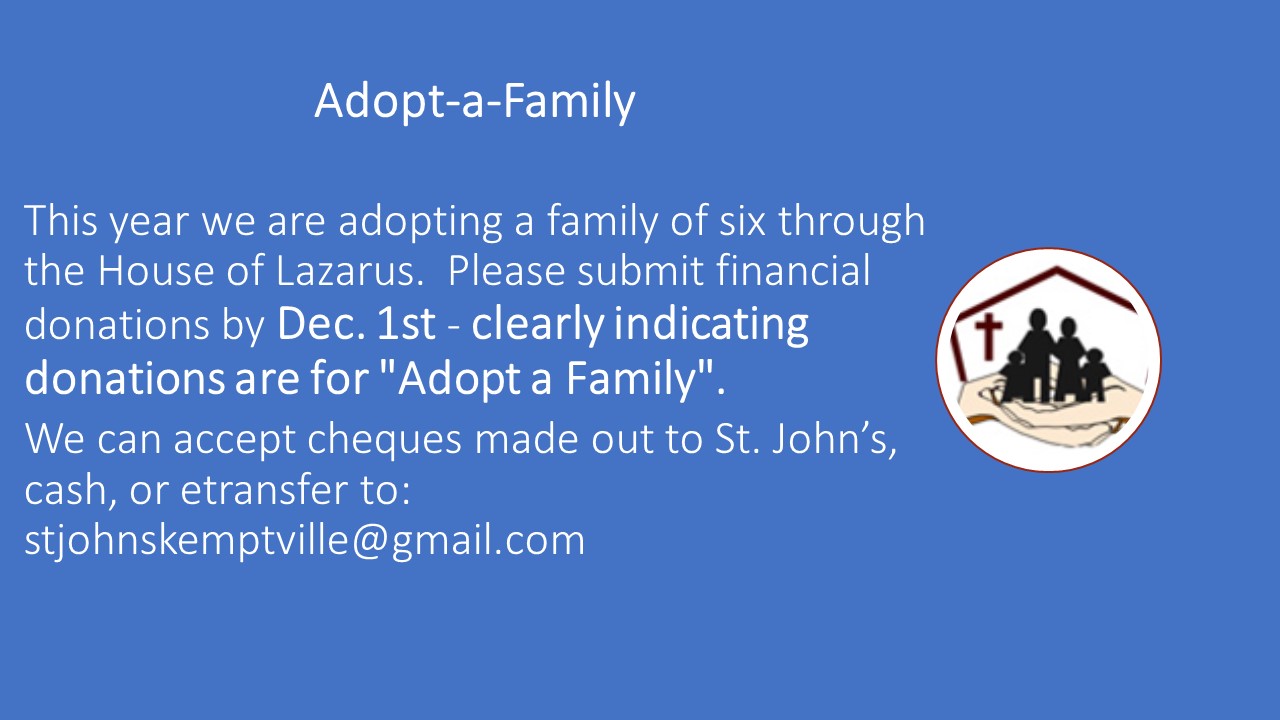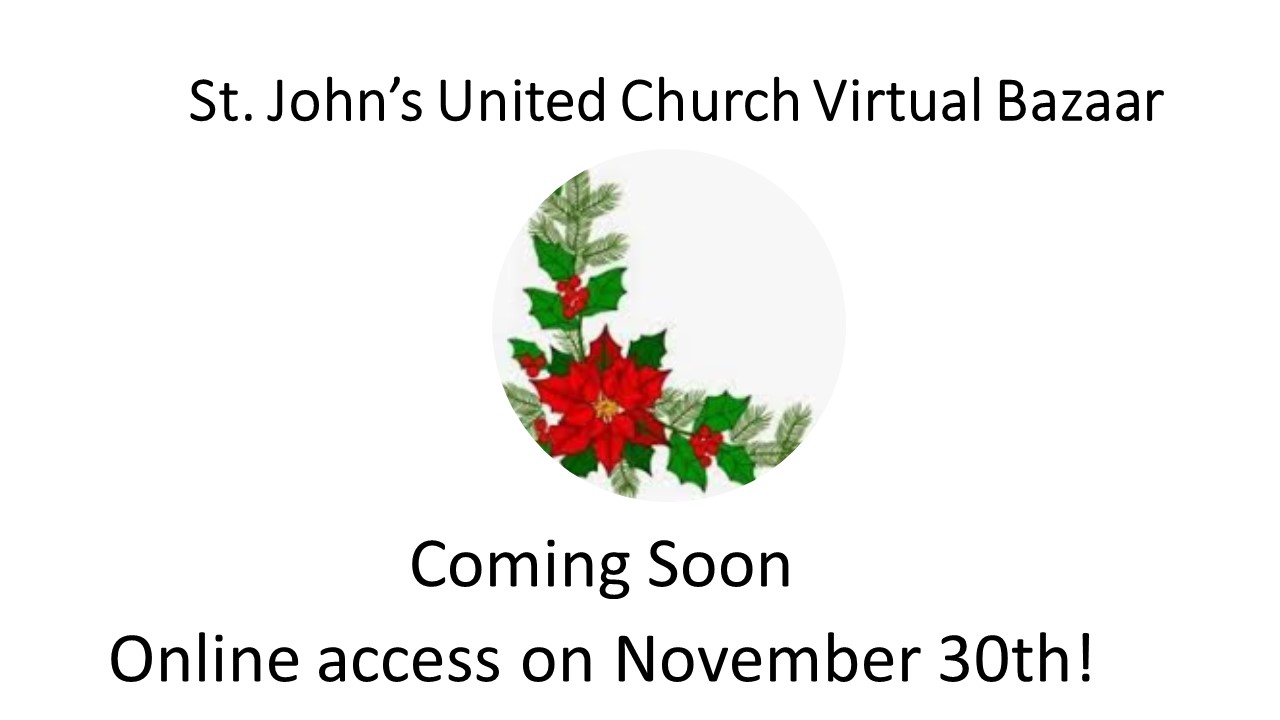 "Listening Ear" - our Worship committee has a list of members who would love to lend a listening ear to anyone who needs to hear a friendly voice over the phone. Please call or email the office so Helen can add you to their list of members who need a call. We also have volunteers willing to deliver groceries.